Welcome to Resurrection Episcopal church
Below you will find information or links to help you get to know a little bit about us. If you have any questions, comments, or concerns please do not hesitate to contact us.
Who to Expect
At Resurrection, we don't just welcome anybody. We only welcome people who are male, female, gender-neutral, and transgendered... single, married, divorced, and widowed...straight, gay, lesbian, and bisexual... clear, confused, filthy rich, comfortable, and dirt poor… wailing babies, excited toddlers...people who can sing like Pavarotti or just growl quietly to themselves... people who are browsing, who have just woken up, or who have just gotten out of prison. People who are very religious, or people who haven't been to church since Christmas ten years ago, and people who have never been to church.

Only those who are over 60 who have not grown up yet, and teenagers who are growing up too fast... Normal people and unique people... Moms, dads, starving artists, tree-huggers, latte-sippers, vegetarians, meat eaters, and sports fans of all types and all teams... Those in recovery or still addicted... People who are having problems, down in the dumps, or with hang-ups about organized religion (many of us have our own!)...

People who think that the earth is flat, people who work too hard, who don't work, work just enough, can't spell, as well as perfectionists, and those who are here because granny is visiting and wanted to come to church. People who are inked, pierced, both, or neither. People who could use a prayer right now, who have had religion shoved down their throats, or who aren't sure what to make of it all. People who are pilgrims, tourists, seekers, doubters...

People including, but not limited to, YOU!

(p.s. If you cannot self-identify with one of the descriptors above, you may still be welcome--please check with the Vicar for details).
What We Believe
Our faith is rooted in our beliefs as Christians laid out in the Book of Common Prayer. You can research more on your own or speak with Father Nathan to help guide you along your journey in faith. We are a proud to be a Parish of The Episcopal Church of the United States in the Diocese of Southwest Florida and a part of the Anglican Worldwide Communion.
Like all churches, we are often asked, "What do you believe?" What Episcopalians believe is simple, to some extent, but not simplistic.
A true answer might be to say that we believe in God, in Jesus Christ the Son of God, and in the Holy Spirit.
But in our world today, full of division and uncertainty, many people find that simple answer unsatisfying. After all, don't ALL Christians believe those things? People want to know precisely what a church believes about God, not just that we believe in God. People want to know specifics, so that they can decide if we're "right" or "wrong," if we have the right understanding, the right interpretation.
That is not how The Episcopal Church tends to approach faith and belief. Our list of "non-negotiable" points are very few, and largely shared with most every other Christian tradition. Those relatively few points are:
There is one God, who is a Trinity of Persons.
The First Person of the Trinity, traditionally called "Father," created all things at the beginning of time.
Jesus Christ, the very human rabbi from 2000 years ago, was and is the Son of God, the Second Person of the Trinity, and our Savior.
The Holy Scriptures (the Bible) are the revealed word of God, written by human beings under the inspiration and guidance of the Holy Spirit, who is the Third Person of the Trinity. The Bible contains all things necessary for salvation.
Certainly there is more to be said, more that can be believed about God and Jesus. Many denominations or church traditions take very specific stances on issues or questions concerning things such as (for example) the nature of God or the method of salvation.
The Episcopal Church, though, is not bound together by a shared position on academic theological questions or by tests of doctrine. We are bound together by our love of God in Christ Jesus, by our shared traditions and experiences of God in the worship and the life of the community.
That is not to say that Episcopalians don't believe specific or particular things. It is just that each member of our community is able to think for herself or himself, to wrestle with doubt and the questions of faith, and to arrive at conclusions which may be different than those of other members within the community.
This openness has led The Episcopal Church to a number of positions, what you might call beliefs, that actually are somewhat unique among Christian churches. These ideas and practices are not so much points of doctrine, like you might learn in Sunday School or a theology class, but they are defining characteristics of our church.
OPEN AND AFFIRMING, WELCOMING EVERYONE
Not only does The Episcopal Church accept and welcome a wide range of theological ideas and thoughts, we also accept and welcome all people. We do not discriminate against anyone or any group for any reason.
It saddens us that throughout our history, the Christian church has discriminated against particular groups for such a long time that we must explicitly state what should be obvious and self-evident:
In our church, women are of equal worth and dignity with men, and have full access to all orders of ministry, including the ordained priesthood and the office of bishop.
Lesbian, gay, bisexual, and transgender persons are likewise full and equal members of our church, and likewise have full access to all orders of ministry, including the ordained priesthood and the office of bishop.
WE ARE ALL THE CHURCH, TOGETHER
Our church as an organization – from the national governing structure all the way to the individual parish – is run by lay people and clergy working together, making decisions together, in an open and democratic process. We have no high council, no infallible leaders, and no elite ruling class. We're all in this together.
We are Episcopalian – hear our stories.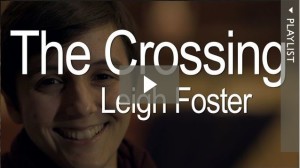 TRADITION AND PROGRESS, HAND IN HAND
Our worship (or "liturgy") varies in style and outward appearance, according to the needs and tastes of each local community in its own place and time. But the basic format and structure of our liturgy is the same everywhere you go, and has its roots in the earliest known Christian communities. Our Sunday services are not essentially different from those recorded in the Acts of the Apostles and continually offered by Christians for the last two thousand years.
COME AND SEE
Faith is not a set of words- it can't be written down in some medieval manuscript or linked to from Facebook. Our faith is a living faith, and our church is a community, not an idea. The only way to know what Episcopalians believe is to come and see for yourself. We invite you to worship with us, pray with us, and sing with us at the table of the Lord.
We would love to see you soon!